Tracy Burjan
Tracy is Symphonia Jubilate's Co-founder and Chief Conductor, having been in the post since the formation of the orchestra in early 2013. She graduated from the Conservatorium High School in 1980 on the clarinet, piano and composition with Ross Edwards. She continued her studies in singing and jazz harmony.
Tracy has played and sung with many professional ensembles, including Reel Matilda, Kith and Kin (an Irish band) and Hey Ba-Ba-Re-Bop, a 9 piece swing band, which she led with her husband Paul (who co-writes music with her).
Tracy has been teaching in the public school system for 17 years. She has created her own music programs and teaching style, which have been implemented into the Jellybeans in Schools Music Program. She has also written music for school bands and orchestras. Working with people in a creative field is her forte and she has written, directed, appeared in and composed the music for five short films for Tropfest.
Tracy has written a number of musicals for schools; recently completing a family musical called "Posey and Prickle". Tracy wrote Expanding Horizons – Along the Silk Road for the Sydney Region Gala Concert featuring schools from the Sydney Region and China in 2009; and Kameruka for the Candelo Music Festival in 2011. This is Tracy's sixth year writing for the Festival of Instrumental Music. Her pieces this year are Galliard Irrégulier and an arrangement of Mango Walk. SJ's landmark piece in the 2013 Season was Lieto composed by Tracy, which has achieved acclaim from the public since its inception.
She shares Symphonia Jubilate's vision of expanding musical talent beyond virtuosity and remains a strong advocate for the promotion of music education in every public school. Tracy is the orchestra's resident composer.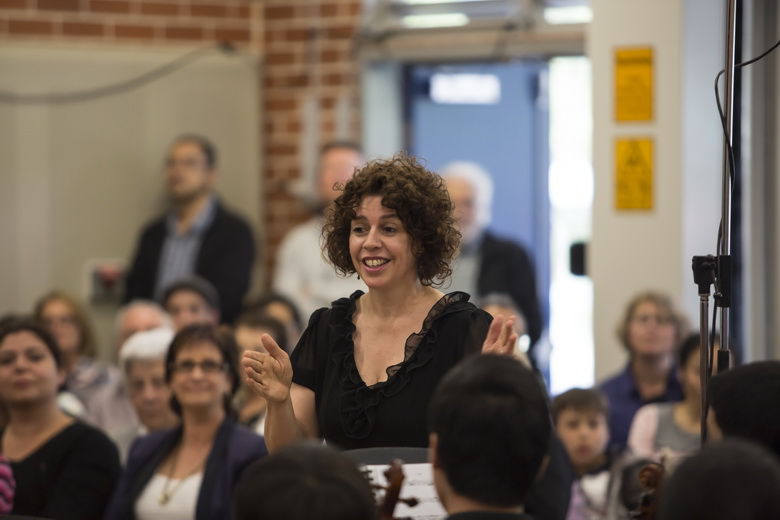 Luke Wallace
Luke is a dynamic and enthusiastic string teacher and music educator. In 2011 he completed a Bachelor of Music degree at the Sydney Conservatorium, studying violin with Caron Chan and Janet Davies. He also holds a Graduate Diploma in Education from the Australian Catholic University.
Luke has conducted the Combined Primary Schools String Ensemble at the Festival of Instrumental Music for the past three years. In 2014 he travelled to China with 30 students from Symphonia Jubilate to perform as part of a combined ensemble representing Public Schools NSW.
Luke currently works at Concord West Public School as a music specialist and violin tutor, teaching classroom music and directing ensembles. He is also a highly sought after violin tutor who is passionate about developing strong technique and musicianship in the early years of instrumental learning.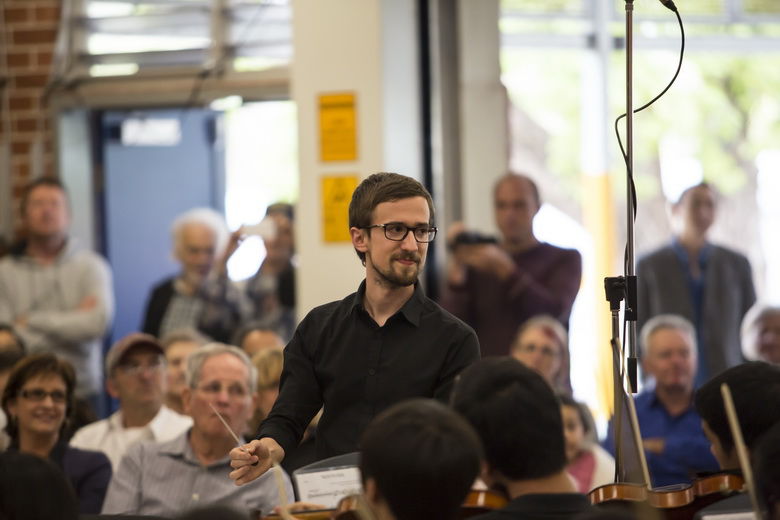 Daniel Murphy
Daniel is very passionate about music education in schools. After completing a Bachelor of Music at the Sydney Conservatorium of Music studying Classical Saxophone with Mark Walton and Christina Leonard, Bassoon with John Cran and Clarinet with Ros Dunlop, he is also currently completing a Masters in Teaching.
Daniel is currently the Instrumental Music Program Director at Petersham Primary school, where he tutors woodwind, brass and string instruments.
Daniel has conducted many primary and secondary school bands, orchestras and recorder consorts. He is also one of the conductors of the recorders at the Festival of Instrumental Music, and is the director of the NSW Public Schools Recorder Consort.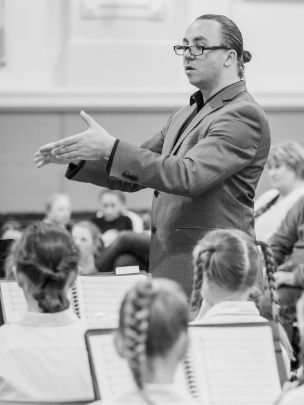 jemma losada
Jemma is a Multi-Instrumental String teacher, Orchestra conductor and Classroom Music Teacher with over 15 years' experience working in public and private schools. Originally from Queensland, Jemma studied at the Conservatorium of Music in Brisbane and obtained a Bachelor of Music (Violin Major with studies also in Cello and Double Bass) and Bachelor of Education specialising in Classroom Music. She is a trained Suzuki Method Violin teacher and has conducted Orchestras, ensembles and chamber groups both in the school environment and within Suzuki Conventions. A mother to two boys, five and two years old, who both play violin, she is experienced with working with young children and is passionate about making learning fun. It was in 2015 that Jemma moved with her family to Sydney and is currently running the String Program at Strathfield South Public School as well as teaching Classroom Music lessons.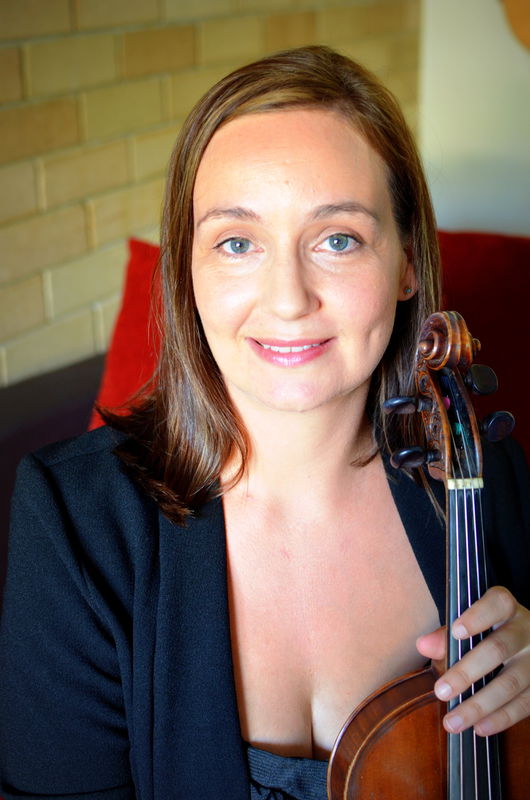 Paul Burjan
Paul has been playing and teaching flute and saxophone professionally for over 30 years.
He studied flute at the Sydney Conservatorium of Music with Nicholas Negerevich (Elizabethan Trust Orchestra) and Paul Curtis (Sydney Symphony).
He has led and played in numerous groups over the years in many different styles of music including Classical, Jazz, Rock and Folk, winning an award of
"Bush musician of the year" at the Tamworth Country Music Festival in 1998. 
He spent five years touring and performing at countless schools with Paragon Cafe for the "Musica Viva in Schools" program and has also backed many local and overseas artists as well as recording as guest soloist on several CD's as well as for TV.
He has written and recorded the music samples for an HSC Music 1 Syllabus textbook "Musical Concepts" and together with his wife Tracy has written and produced much of the musical content for the Jelly Beans in Schools Program. Currently he is performing with Sydney based Gypsy Jazz group "Chasing The Moon" featured on ABC Classic Drive program as well as with Traditional Australian group Reel Matilda.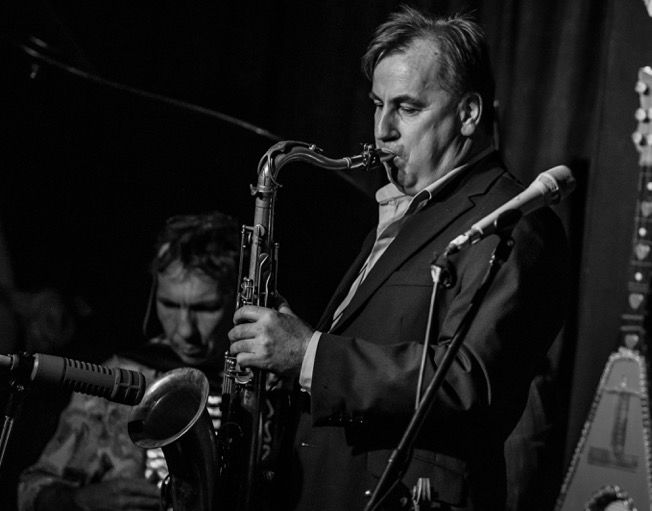 Nicole Thomson
Nicole began her professional career as singer, conductor, and creative artist almost twenty years ago. She was a member of The Song Company, Australia's leading a cappella vocal sextet, touring extensively throughout Europe, Asia, The United States and Australasia. With them, she has performed countless pieces, spanning a thousand years of music, in over 18 countries and 13 languages. She continues to travel regularly overseas, as a free-lance specialist, sharing her skills with audiences and musicians worldwide.
Nicole has been involved in many recordings for award winning films, documentaries and video games and can also be found on many albums released through 'The Song Company', 'ABC Classic' and 'Tall Poppies' labels. In 2015, Nicole was invited to take part in a unique opportunity as part of a performance team leading the first 'Alnwick Music Camp', a musical initiative of SPECTRUM: The Culture Exchange Specialists, inviting a cultural exchange between the United Kingdom and the Asiatic Region. With the success of the pilot programs in the UK and Malaysia, Nicole has been invited to return to the program in 2016, and be a part of the program in Australia in 2017. Nicole is currently the Choral Education Coordinator for Gondwana and Sydney Children's Choirs, overseeing their educational development and creating performance opportunities for young singers. In September, Nicole travelled to the Pilberra to work with indigenous youth in remote WA and conduct as part of the 2015 Songfest Festival. Nicole manages a primary music education business called 'Jellybeans Music', allowing schools to access quality music education.
In 2016, Nicole is taking up the position of Musical Director of the Mackay Choral Society, with whom she sang as a teenager. She is excited about the upcoming performances scheduled and has some adventurous programs planned for the future. Nicole teaches a small group of students, some of whom are involved in national music theatre productions of: 'Strictly Ballroom'; 'Broadway to Oz: Hugh Jackman Live In Concert'; 'The Secret Garden' and the upcoming 'We Will Rock You' (2016). Nicole began lecturing at CQU in 2012 and in 2016, joins the full-time staff at the Central Queensland Conservatorium. She is proud to be associated with a Conservatorium where the primary focus is a student's musical excellence.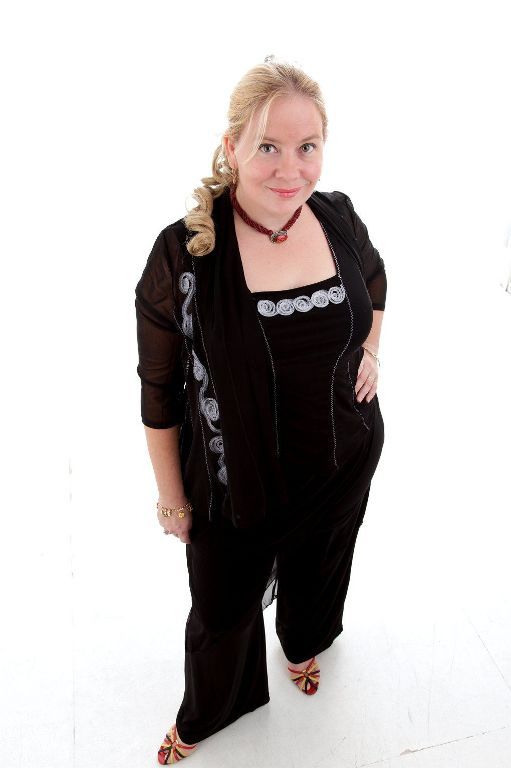 Georgina Andrews
Georgina started choral singing at her family's church when she was five years old, having played violin since 2 and half years. It was evident Georgina would be a lover and sharer of music.
After completing her BMus in Viola Performance and Graduate Diploma in Music Education at Sydney University, she attended The Konenklijk Conservatorium in The Hague, and The Guildhall School of Music and Drama in London, where she extended her studies in Early Music and Collaborative Composition in Communities, respectively.
Georgina has sung with Sydney Chamber Choir, Sydney Contemporary Singers, Sydney Philharmonic Motet Choir, St James King Street Choir, and Cantillation, and has put on numerous of her own productions focusing on Historical Performance Practice. She has performed with the Sydney Symphony Orchestra on many occasions, and on numerous movie and gaming soundtracks.
Today Georgina is a Specialist Music Teacher with Jellybeans Music in Sydney. She is the Music and Choral Teacher at Darlington Public School, and assists the Regional Voices of Sydney Choir run by the NSW Arts Unit. Georgina thrives on the joy of bringing music to young minds, watching them grow in confidence, intellect, creativity and contentment.
Outside school hours, Georgina conducts the adult community choir, "Friends of Symphonia Jubilate Chorale" which is attached to a wonderful group, "Symphonia Jubilate" based in Strathfield NSW.
In 2016 Georgina is excited to take up the role of Music director for the mid-morning congregation at St Mark's Darling Point.
When Georgina is home she enjoys a lively family life, with three active and creative children! And a dog called Lucy.